25 Years of Experience
A-1 Concrete Leveling is a family-owned and operated business that offers quality and affordable concrete leveling services to the communities in Dayton, Ohio, and surrounding areas. For over two decades, our team has been transforming settled and sunken concrete into smooth, level, strong surfaces.
Customer satisfaction is our priority. At A-1 Concrete Leveling, we don't consider a project complete until you are 100% satisfied. We're here to fix your sidewalks, driveways, steps, patios, pools, and the indoor flooring of your home or workplace. Our seasoned staff can level your concrete surface professionally and affordably! Trust us to complete your project efficiently, effectively, and within your budget.
Don't live with Settled or Sunken Concrete…
We Pump it Up!
Meet the people who work to ensure that your project gets done, and done right!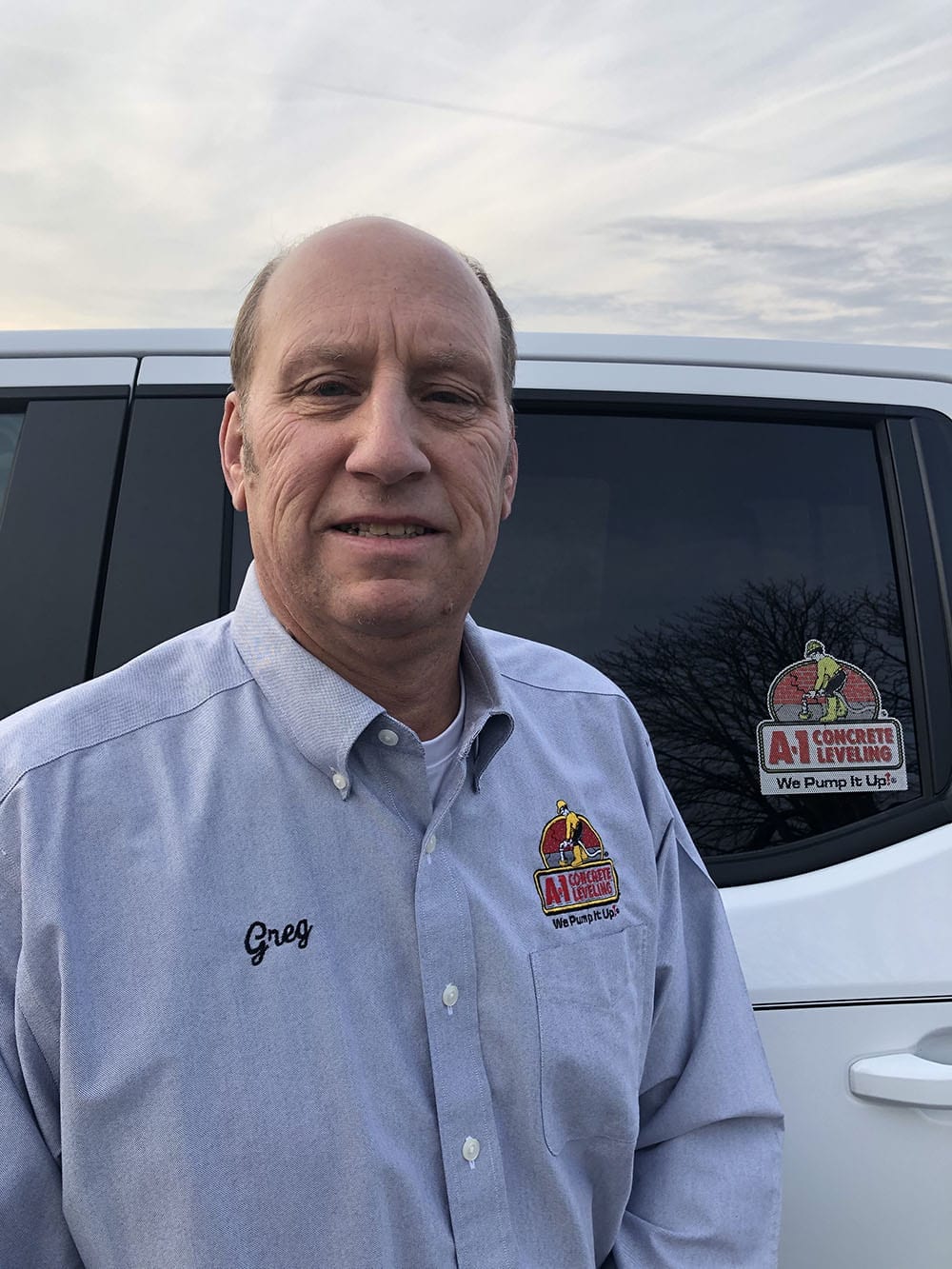 Greg Landes
Greg co-founded the company in 1995 and became President of the Corporation in the fall of 1997. He has enjoyed serving his many customers over the years. He enjoys the challenges of working with settled concrete that needs to be raised in difficult situations. He is a father of two sons and a grandpa to 3 beautiful grandchildren who he enjoys spending time with. He also enjoys traveling with his wife when time allows.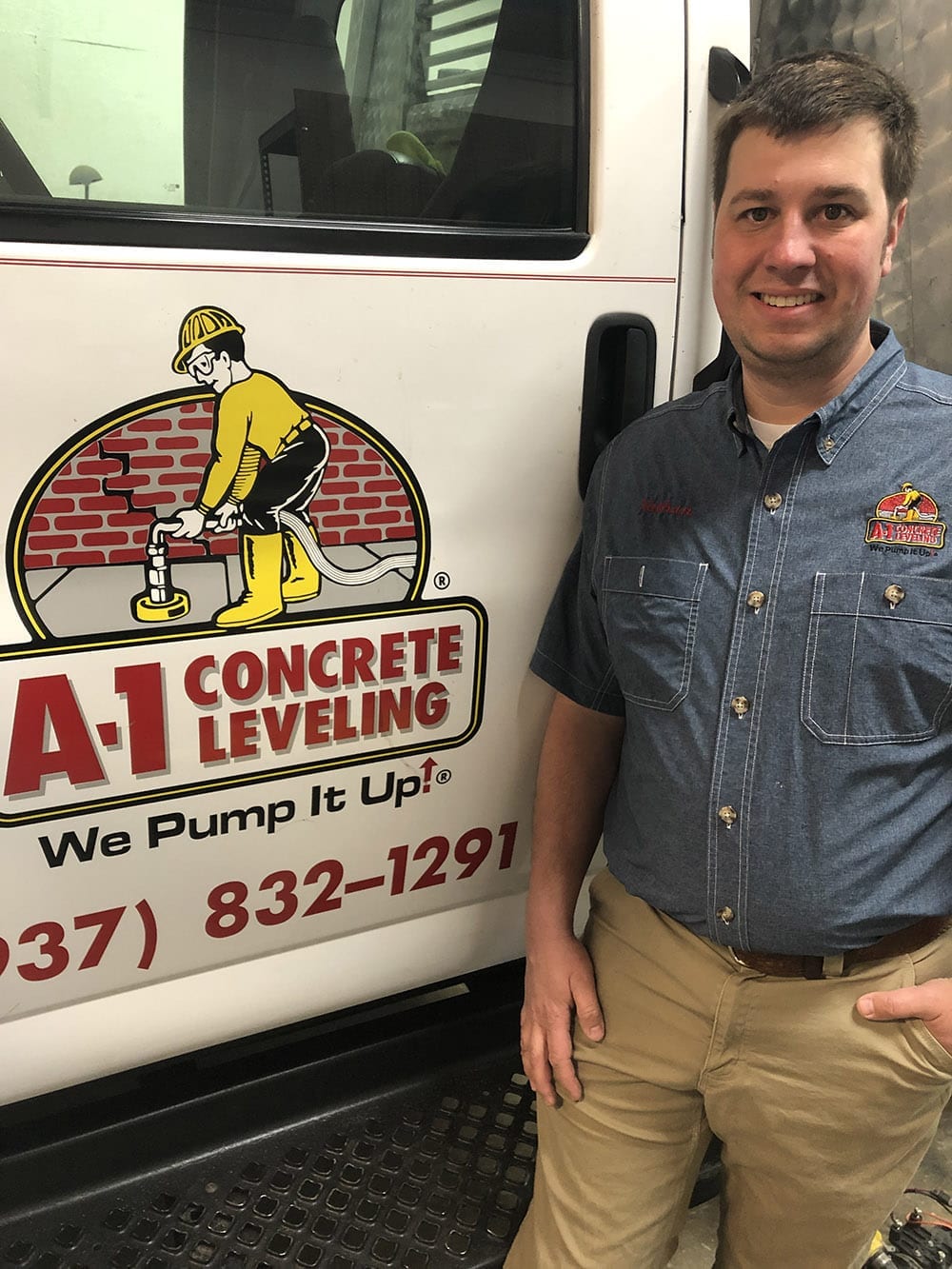 Nathan Landes
Concrete Leveling is in Nathan's blood. As the son of Greg and Davida, Nathan has been around concrete most of his life and began working full time in the family business in 2010. He grew up working with his father, helping him at home show events, doing estimates and helping on job sites. Now as Operations Manager, Nathan understands first-hand how concrete slabs move, and what it takes to get them set back properly. He enjoys working with the customers and continues to learn the process of concrete leveling that his father has taught him. Nathan is married with 2 small children and enjoys spending time with his family. When it comes to experience in the Landes family, the apple doesn't fall far from the tree!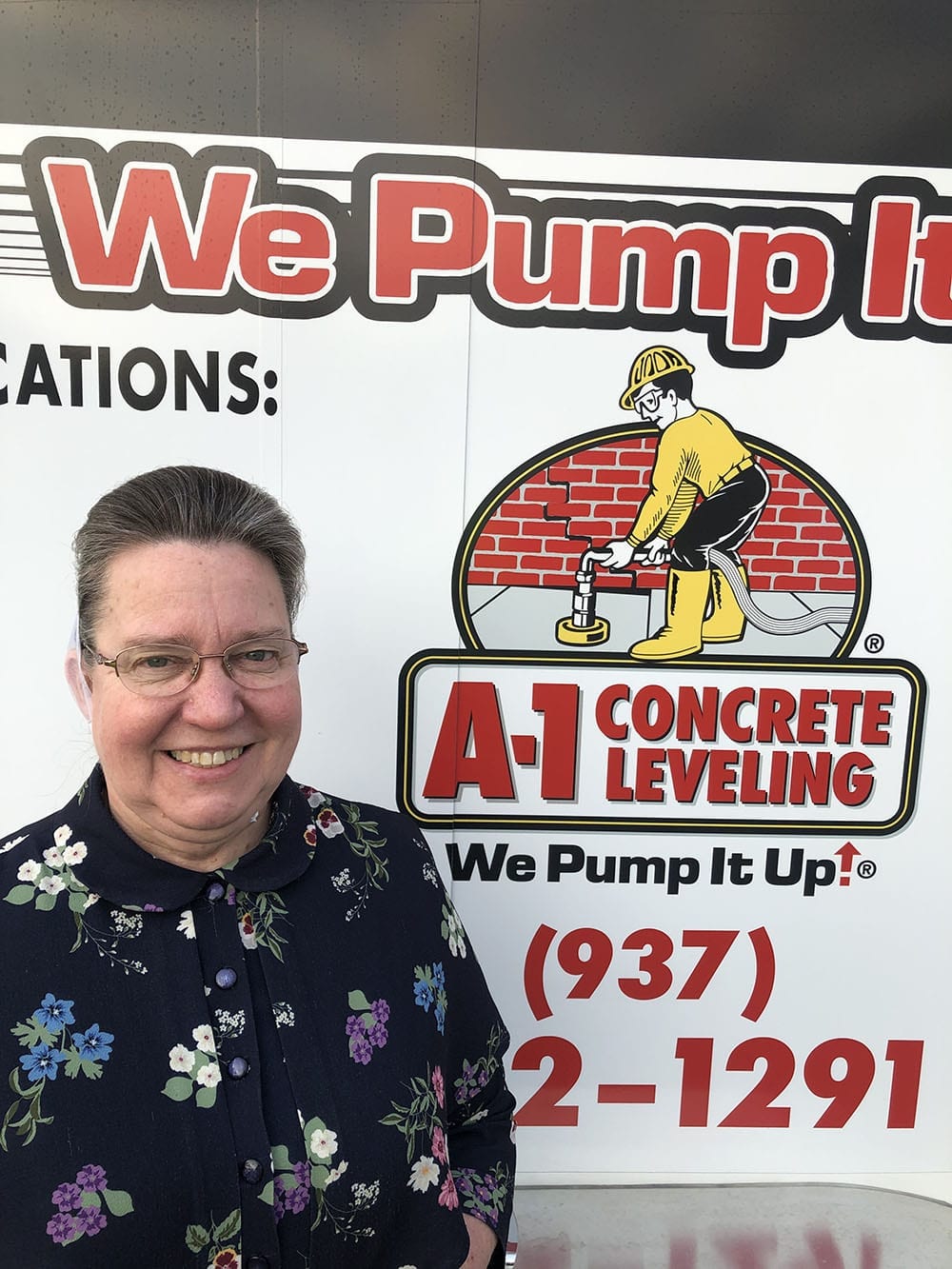 Davida Landes
Davida is the Secretary of the company. She has worked along side her husband Greg from the start and enjoys the bookwork and other aspects of her job. She enjoys talking with customers and helping them to understand what A-1 Concrete Leveling can do for them. She owns her own Bulk Food Store called A Bushel & A Peck Bulk Food and enjoys working with people there as well. She enjoys spending time with her children & grandchildren as much as she can, as well as cooking, traveling and spending time outdoors.