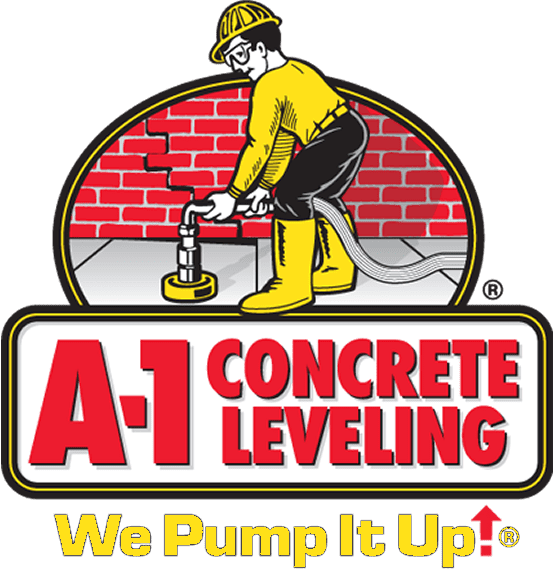 We are a family-owned business on a mission to raise and level settled or sunken concrete. With over 25 years of experience, our team of construction professionals can restore your residential, commercial, or industrial concrete to its original level condition in no time.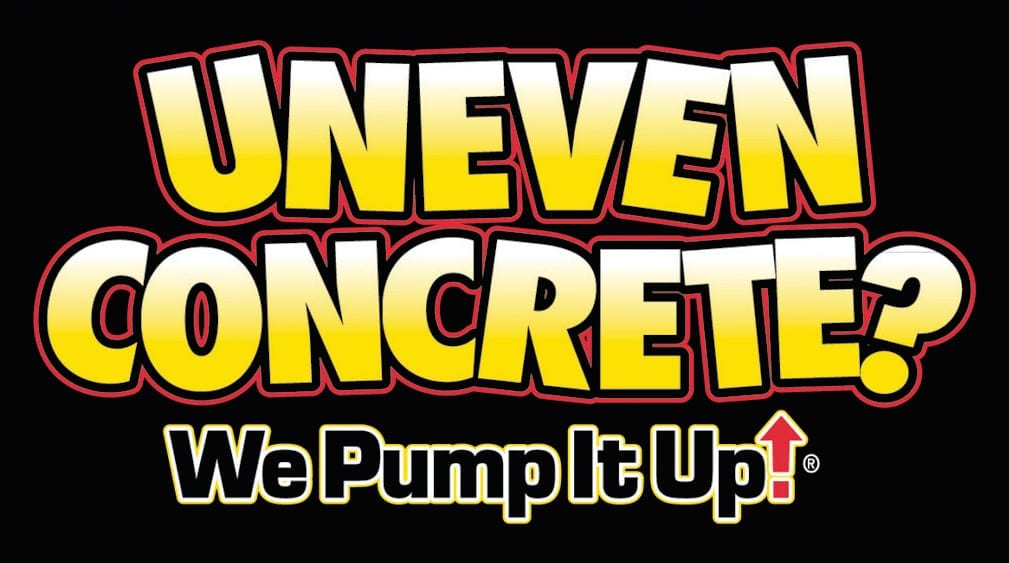 A-1 Concrete Leveling
At A-1 Concrete Leveling, we assess the condition of your settled or sunken concrete, then fix those surfaces to avoid accidents, protect your home or office from structural damage, and increase the value of your property.

Strong Smooth Surfaces
We raise and level driveways, sidewalks, patios, steps, interior slabs, and other uneven concrete surfaces to make them strong and smooth.

Environmentally-Friendly Practices
At A-1 Concrete Leveling, we aim to preserve and protect the environment. That's why we use environmentally-friendly pumping compounds.

Affordable Prices
Our concrete leveling services are a cost-effective alternative to replacing the sunken or settled surfaces in your home or at your workplace.
The illustration below provides an overview of how we repair sunken or settled concrete.   Click the PROCESS button below to see more detail and an animated video of the process!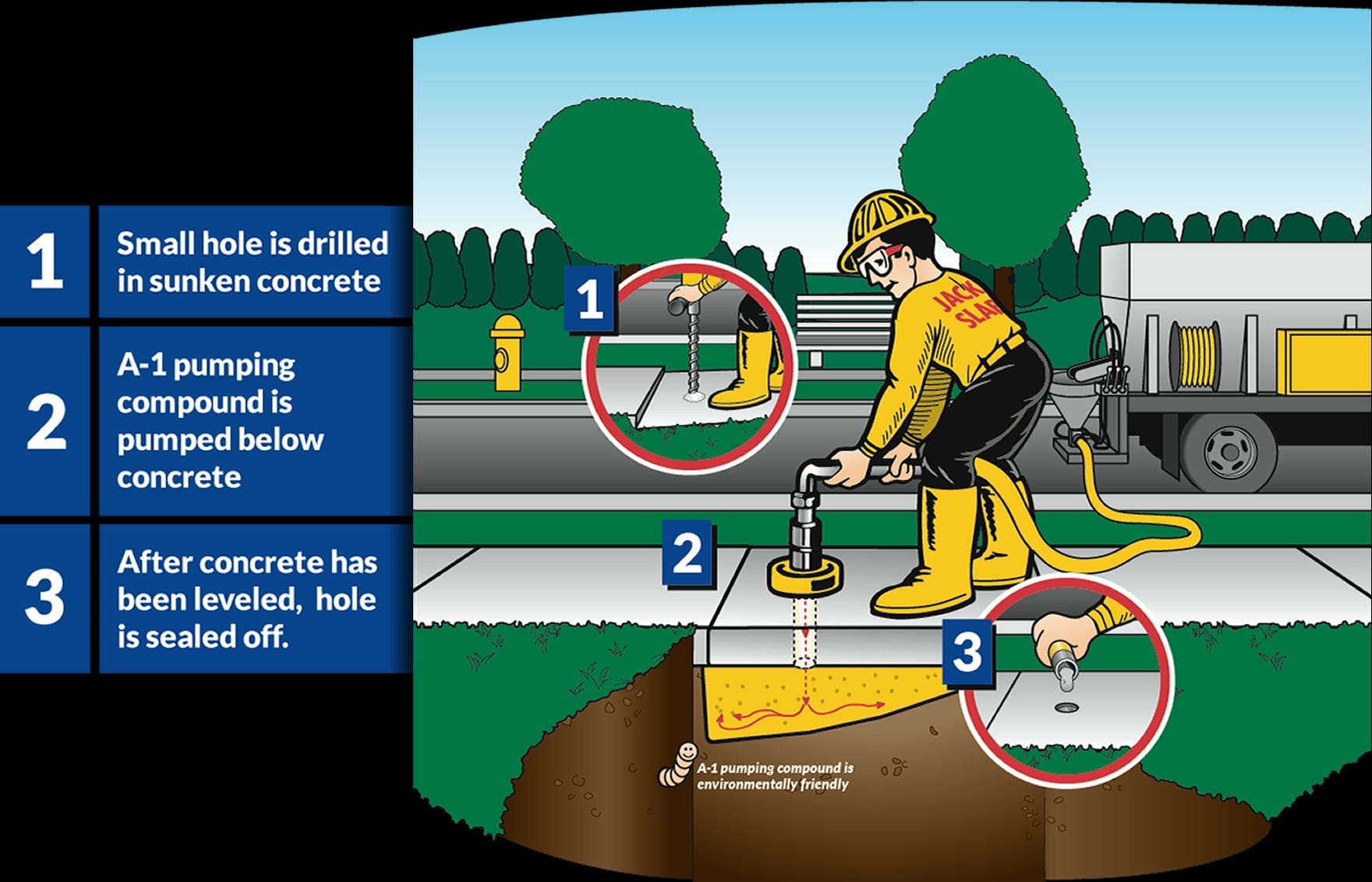 We offer BOTH Slurry Grout and Polyurethane Foam pumping compounds, depending on the application!